Roadway upgrade project in the DC area that aim to reduce heavy traffic have been revealed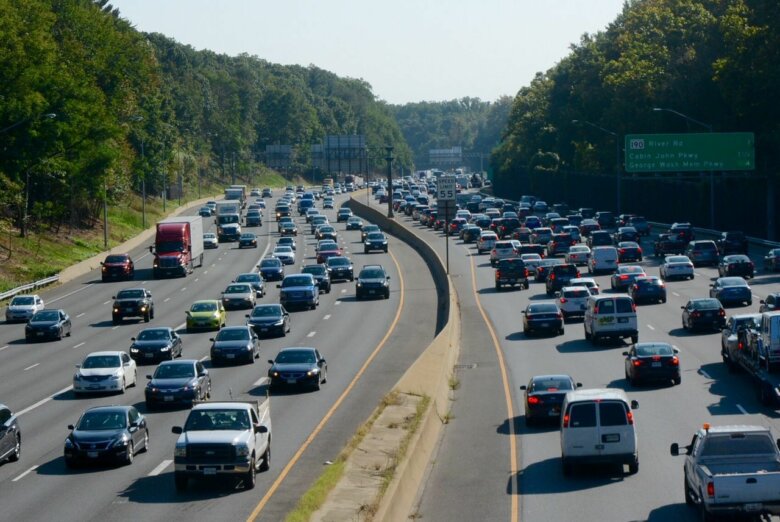 Regarding a number of significant building projects in the Washington, D.C., area, including widening stretches of Interstate 495, replacing the American Legion Bridge, and adding HOV and express lanes to Interstate 270, an environmental impact statement was made public on Tuesday.
Although construction won't begin anytime soon, state officials tell FOX 5's Tom Fitzgerald that the study's completion represents a significant advancement in that direction.
According to Fitzgerald, the so-called "Preferred Plan" would completely replace the American Legion Bridge with a new, larger bridge. Along I-270, from I-370 across the new bridge, and on the east/west spurs connecting I-270 to I-495, express toll lanes would be constructed in both directions for a fee. The relief from what they call soul-crushing traffic, according to drivers, is long overdue.
Sinkhole repairs continue creating issues in the Gaithersburg area as if traffic on I-270 weren't already terrible enough. Fitzgerald was told by Neil Harris, a member of the Gaithersburg City Council, that it is a stark illustration of how badly the road needs to be fixed. The completion of the environmental report brings those upgrades closer, according to Jeff Folden of the Maryland Department of Transportation.
The Federal Highway Administration may decide to approve the project this summer. Then, Fitzgerald is informed by Maryland project management that they can begin working on the design phase, which will result in the project's construction. If environmental organizations filed a lawsuit to contest the findings, additional delays could occur.